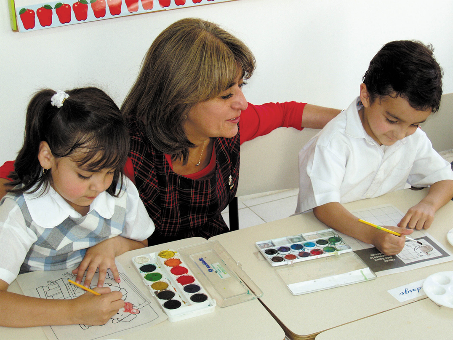 I was appointed Headteacher here in September 2012 and quickly realised that Stockton Heath Primary School boasts the most supportive, dedicated and passionate children, staff, parents and governors I have ever had the pleasure of working with. Everyone within our school community is resolutely committed to our vision of achieving and maintaining 'outstanding' levels of practice in all areas.
Stability and consistency in leadership and management and improvements in the quality of teaching and learning over the past 12 months meant that the school was quite rightly removed from the category 'Special Measures' by Ofsted following the last inspection in March 2013. In fact 'Leadership and management' and 'Behaviour and safety of pupils' were both judged to be good and governors' high expectations, role model practice by senior leaders, exemplary conduct, positive attitudes to learning, an enriched creative curriculum and highly effective teaching in early years were all commended.
Current self-evaluation measures rate our school as good in all areas with outstanding features in leadership and management and the behaviour and safety of pupils. An independent teaching and learning review conducted in October 2014 validated these judgements with particular commendation for pupils' exceptional behaviour, the 'drive to improve quality of teaching and to rigorously challenge underperformance' and the strength of the curriculum in 'meeting the differing needs of pupils'. Homework was highlighted as a real strength of the school with recognition of the upward trend in attainment and how quickly the school has improved since the previous inspection.

Our warm, friendly atmosphere, our purposeful, resourceful classroom environments, our passion for creativity and our caring and sharing ethos make Stockton Heath Primary School a fantastic place to work, learn and play.
I hope you find our website informative and that it gives you an insight into what makes this school so special.